Tuesday, July 13, 2010
So nice of
getSPOONED
to include me in her
Sugar and Spice treasury
on Etsy:
There are my fuschia banners, top row, second from left!
... some aqua and Christmas red prize ribbon gift tags are drying in the window sill downstairs:
Christmas in July? No, just Christmas-crafting.
Sunday, July 11, 2010
I love prize ribbons... science fair ribbons... spelling champion ribbons... foo foo ribbons, decorative ribbons, and crafty ribbons.
I also love wrapping presents, giving gifts, and making gift tags. With some "tag sale" inspiration, I made picnic tags: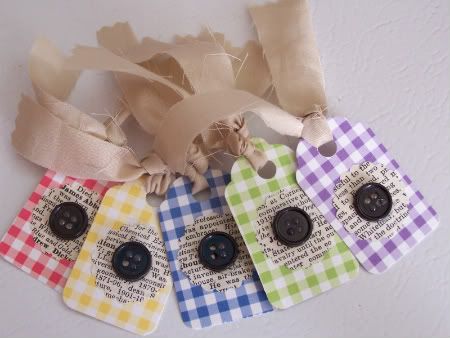 ...country floral and plaid tags: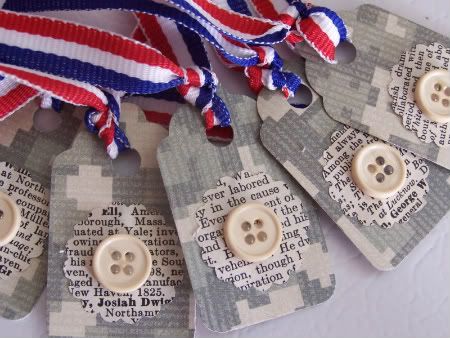 But prize ribbons have been on my mind lately... why couldn't they be used as gift tags? They have pretty medallions, and a gift recipient's name can easily be written, stamped, or painted on the tails...
Preppy pink and green "prize ribbon" gift tags:
Summer "prize ribbon" flower tags: