I love prize ribbons... science fair ribbons... spelling champion ribbons... foo foo ribbons, decorative ribbons, and crafty ribbons.
I also love wrapping presents, giving gifts, and making gift tags. With some "tag sale" inspiration, I made picnic tags: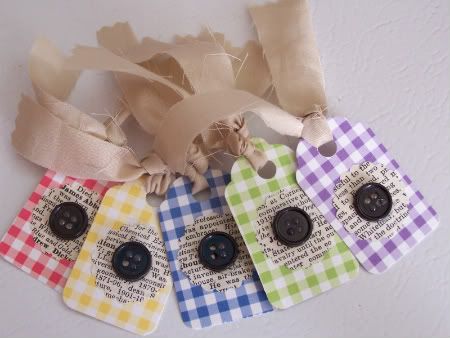 ...country floral and plaid tags: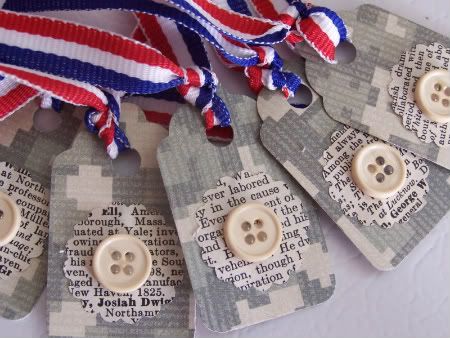 But prize ribbons have been on my mind lately... why couldn't they be used as gift tags? They have pretty medallions, and a gift recipient's name can easily be written, stamped, or painted on the tails...
Preppy pink and green "prize ribbon" gift tags:
Summer "prize ribbon" flower tags: