I was *supposed* to work on bunting/banners this weekend.
I glued the paper.
I cut the paper.
And then I got distracted by a hole punch.
That's always how it goes, isn't it?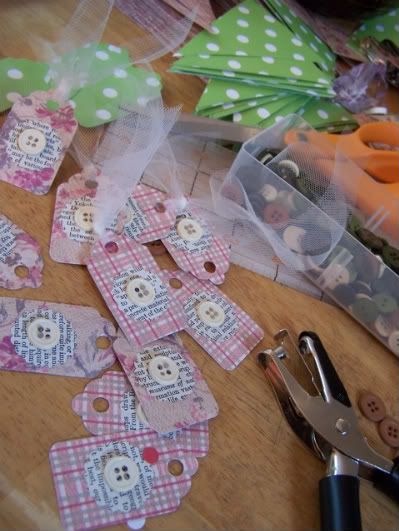 See the pennants in the upper corner? PROOF that I was going to make bunting...
I've been wondering what to do with the pretty scraps my crafting generates...
MAKE GIFT TAGS!
Oh... the matchy-matchy girl in me is happy, as is the woman who hates things going to waste.
Win-win.