It's been c-r-a-z-y busy here on my end of the internet!
I'm a full time teacher.
Correction: I'm a full time
kindergarten
teacher.
I'm a full time wife and mother as well.
We're buying a house. This is a BIG DEAL for our family, since it means Uncle Sam's say-so over where we live is coming to an end.
Yes, Dear Husband is retiring, and preparing himself for his next big adventure, whatever that might be. I strongly suspect he'll be busy fulfilling honey-do wishes that I may or may not be directly responsible for once we have our keys grasped tightly in our fists.
But I **have** snuck some time here and there for myself to create a few kits, and a few custom orders for friends of friends: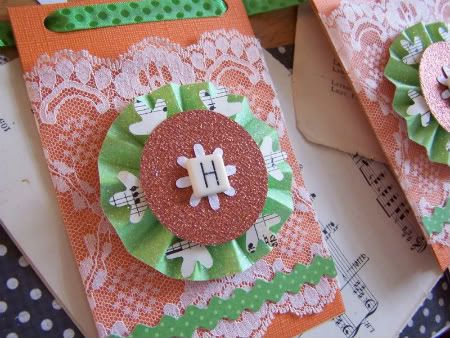 Though not photographed, I added green tulle and off-white lace ties between each pennant... hope the birthday girl likes her banner!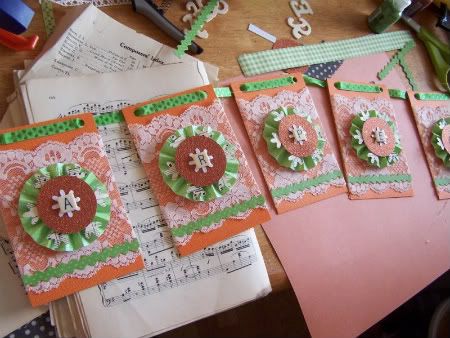 Of course by the looks of my table, I'll need to do a bit of cleaning before the packers/movers come to transfer my family out of one home and into another.
Into OUR home.
Into our happily-ever-after.
*****
How have you been? Are you ready for Halloween and other wonderful autumn celebrations?