I know I've mentioned it before:
I ♡ hearts.
I've loved heart shaped cards, candy bowls, earrings, bracelets, Hallmark valentine pins, Avon kitsch lip gloss containers, pearlized containers a la the 1980's, cakes, candies and ornaments for most of my life. Heart shaped jewelry and clothing embroidered or appliqued with hearts have filled my jewelry box and closet for ~years~, and I've lately started to crochet little hearts, just for fun.
My first valentine swap was with
Sarah over at Makin' Projiks
several years ago, and it was such a wonderful experience that I knew I'd have to participate in more swaps whenever I had the opportunity and time. Thankfully, crafty friend
Laurie from Indulge Your Shelf
invited me to her valentine swap this year, motivating me to finish setting up my crafty nook so I could play with all things pink, glittery, paperish and repurposed.
These ornies were my contribution to the swap: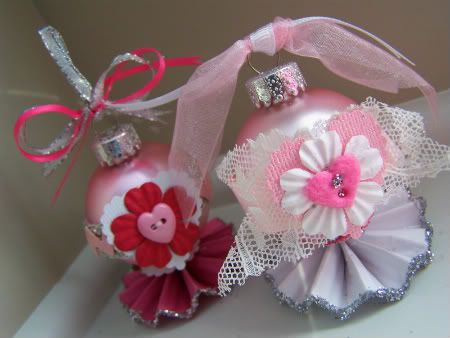 Pink bulbs on paper medallions, wrapped with vintage trims and lace scraps, itty bitty pretty fun... oh, and the glitter, don't forget the glitter!
The package from Laurie arrived earlier in the week, but with the dreary weather and hectic schedule, I decided to save it as a reward for myself once the weekend rolled around. What a treat it was, opening it this morning: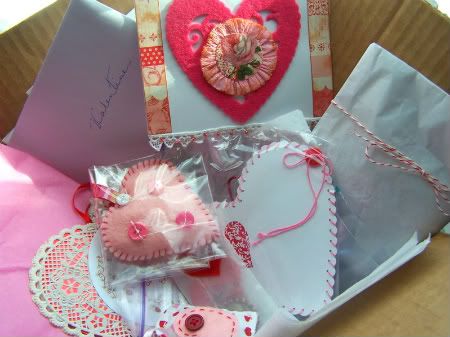 I hope to track down these new-to-me swap participants this week, because *wow*, just ~wow~, look!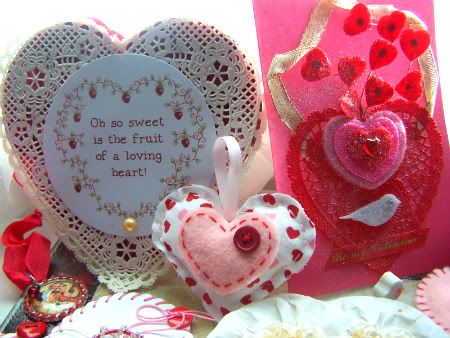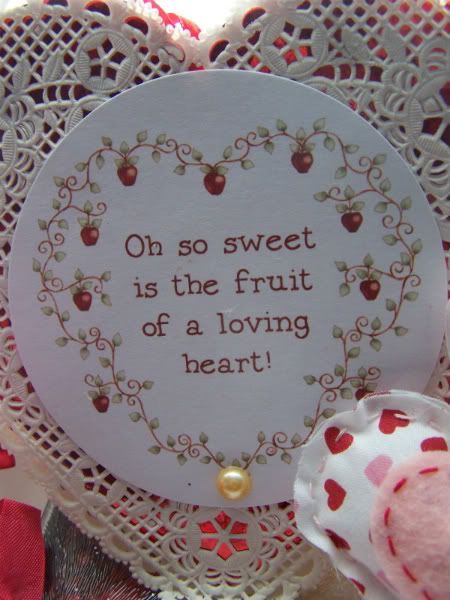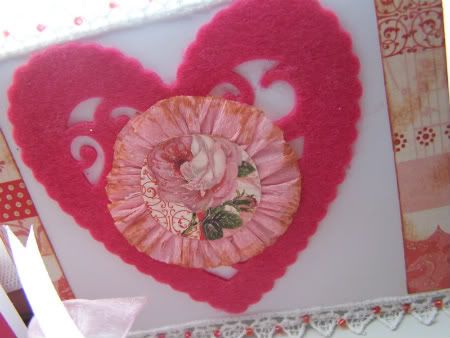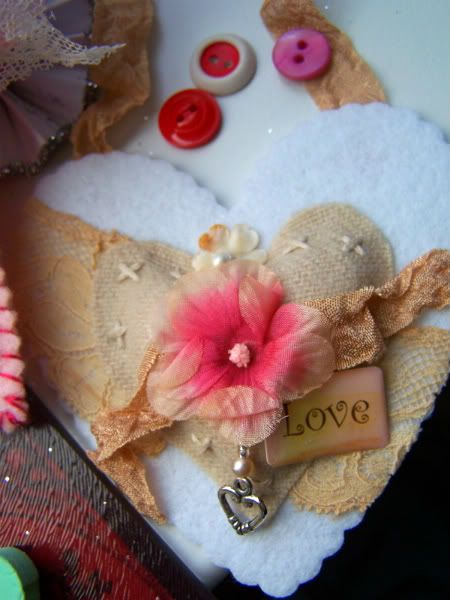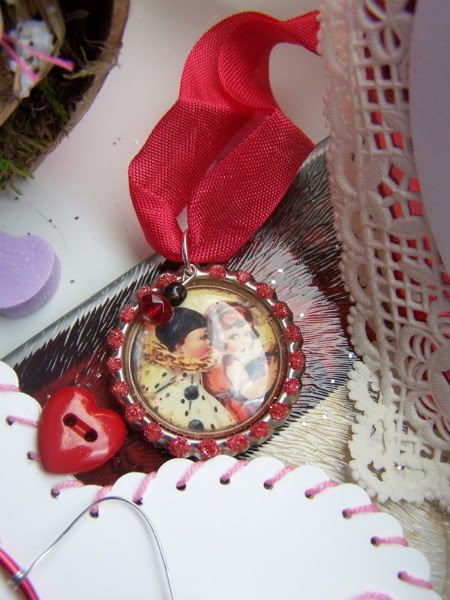 Such sweetness, such prettiness, such valentine perfection!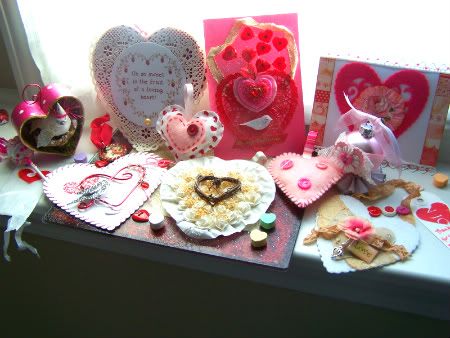 Thank you Laurie, and thank you valentine swappers! Happy Valentine's Day to you all!