When the First Grader and I were hunting for Halloween decor, we came across a cardstock jack-o-lantern/scarecrow, cheery-faced but with some fading, bends, and a hole: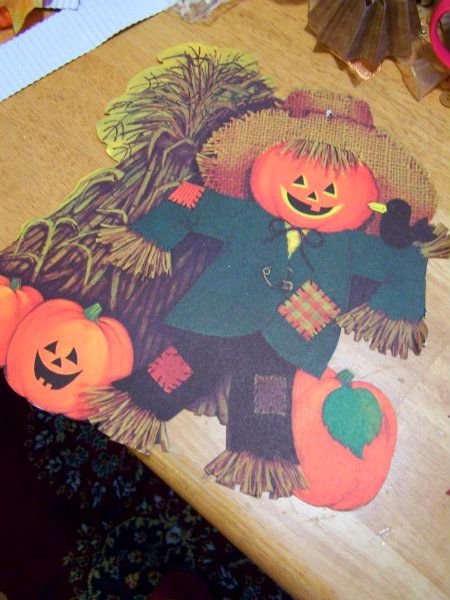 Produced by Hallmark, it probably decorated a classroom or bedroom each Halloween for a few years before finding its way to an antique mall. For .75 cents, I wasn't worried about any additional damage we might do to it.
I used pennant-shaped punches (black glitter, of course!) and some orange B-O-O stickers to make it look like Mr. Jack was holding a banner:
... and added some dovetailed ribbon to complete the effect:
The hole in his hat had to be camouflaged:
... and then a little twig broom and some fabric leaves finished it off: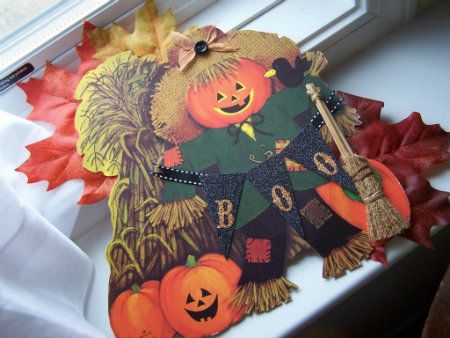 Much better, don't you think?
*****
Sure, I can cut triangles, but a paper punch is easier and faster to use- here's my favorite pennant-shaped punch- you might remember me using it for
this project
a few months back!