This weekend I let the truck drive both me and The First Grader out of town toward craft and antique stores. Not knowing what we'd find (but hoping for Halloween treasures), we explored all of two whopping places: Joann's and the
Parkville Antique Mall
. Why only two? Because they had ~everything~ we wanted: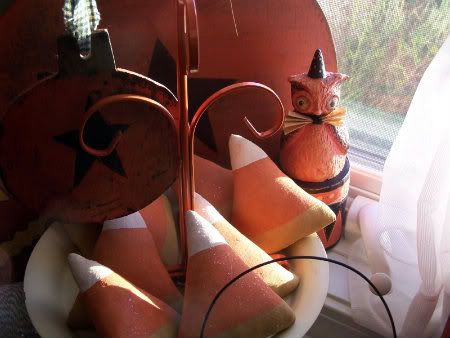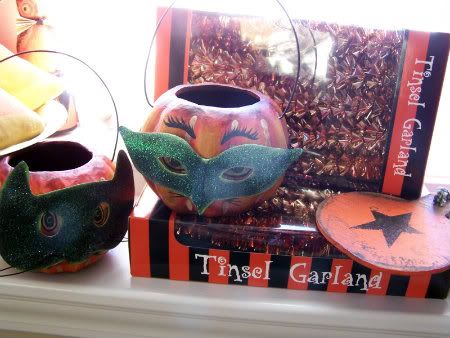 Once home, the urge to craft hit me like a ton of pumpkins, so out came the circle hole punch, some faux moss, twigs, ribbon, cardstock, paper, and glittery letter stickers: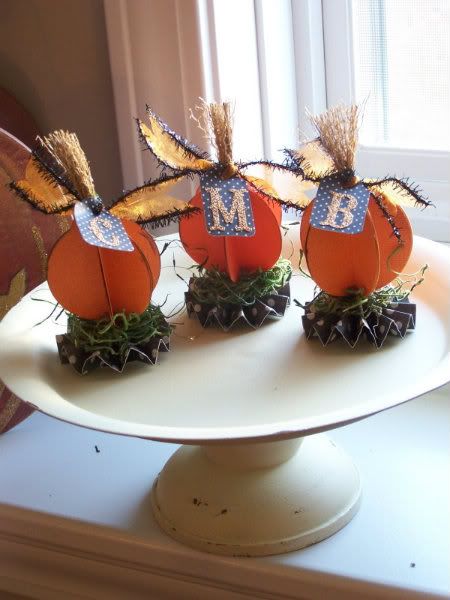 These little guys are just a smidge taller than a domino- so cute!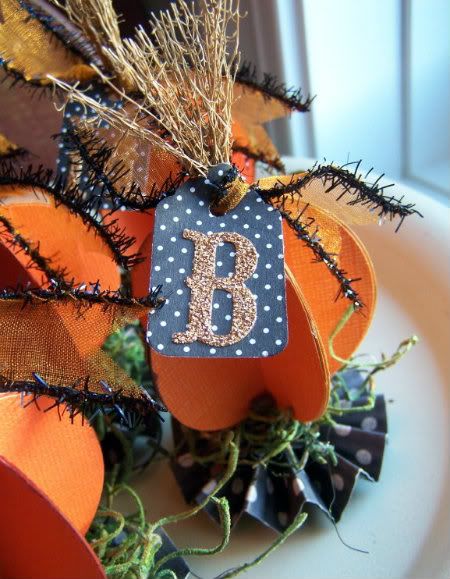 What's a holiday without some bunting?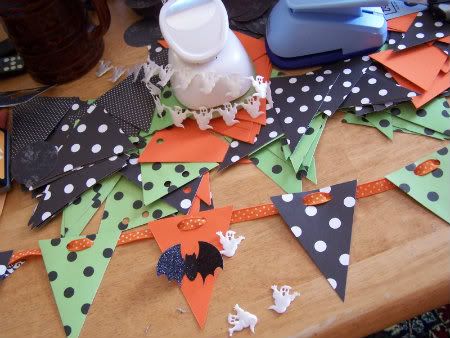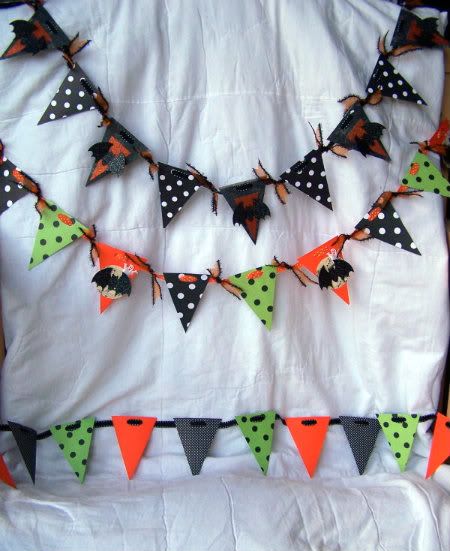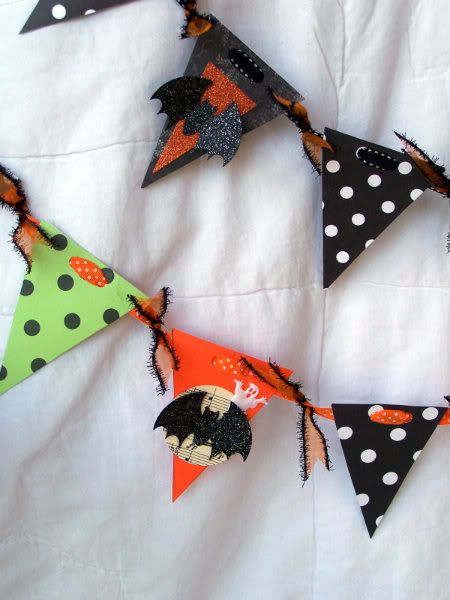 What did you do this weekend?
Michaele