What's ~not~ to love in this autumn mix?
Whoppers.
Mini pretzels.
Peanut butter M&M candies.
Brach's candy corn and sweet candy pumpkins.
Smokehouse almonds.
Perhaps I'll bag and tag this nummy snack and send it off to Dear Daughter and The Roomate who have survived (thank goodness) their first month at college.
Or maybe I'll eat it all by myself and send them the recipe.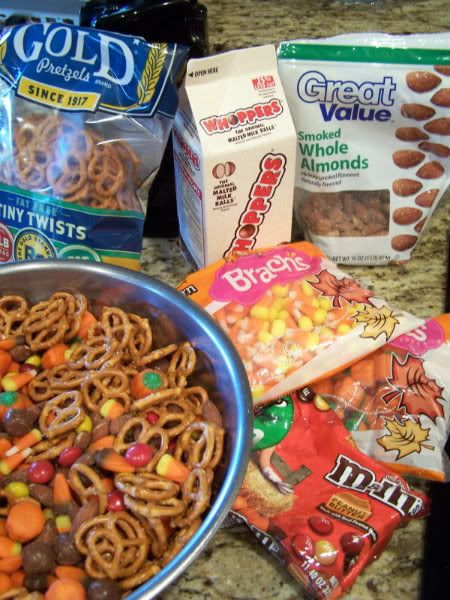 Do you have a go-to snack-y type treat you love to make once the temperature starts to dip and the leaves begin to change color?