Paper valentine cards for my students, candy pails for the Pre-Schooler's teachers (he'll start kindergarten next year, so this is the last time we can get away with ~Sweet Treating~ them), and valentine crafty clips for colleagues and teacher aides kept me in the crafty nook for most of the day: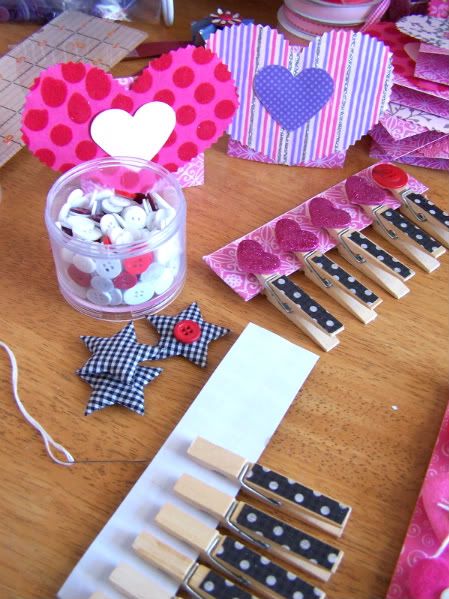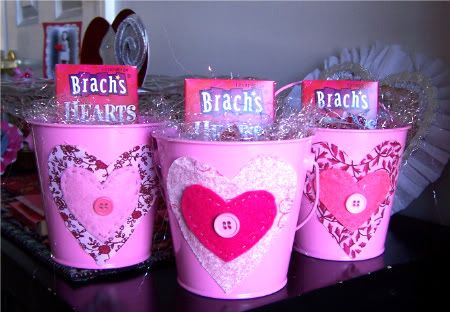 ... but the cupcakes? They're for the Death by Chocolate Valentine Social that will start off a very busy week at school!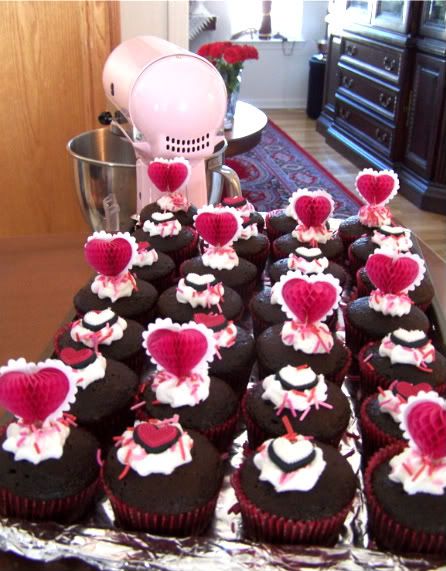 Can you feel the love?