Today's snowstorm was a wonderful jolt for me. The bracing winds seemed to blow away the gloom as they formed and smoothed snow drifts outside and painted our windows with glistening frost. When the sun finally came out, the light that was reflected from every surface made finding a shadow anywhere nearly impossible.
It's about time.
After spending the day christening my
Sorels
, putting my truck into 4X High, and eating lunch with a special friend, it was nice to come home and retreat to the crafty nook: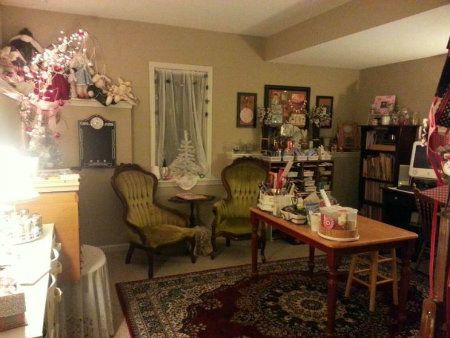 I'm playing with Mod Podge, glittering up some plain wooden clothespins so I can use them to hang our Christmas cards from twigs and branches on the landing of our staircase.
Mellow Christmas music is playing, otherwise it's quiet. No noise from the t.v., no stomping feet, no ringing phone. Occasionally I enjoy the hustle and bustle. This year, I'm ready to putter, relax, and ignore the clock.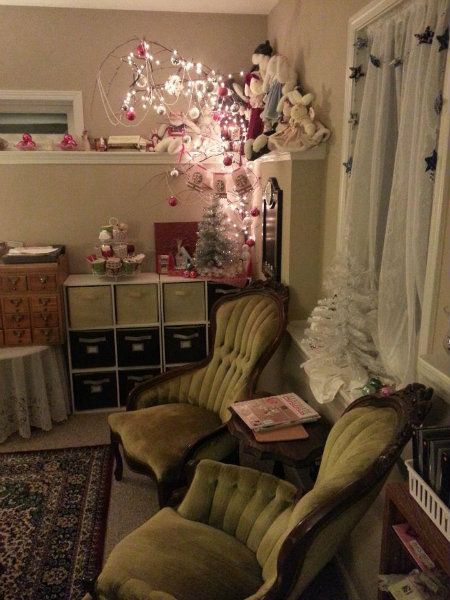 Tomorrow morning, I'll be in one of those chairs, with my coffee.
Oh yes.