... from this year's Christmas cards: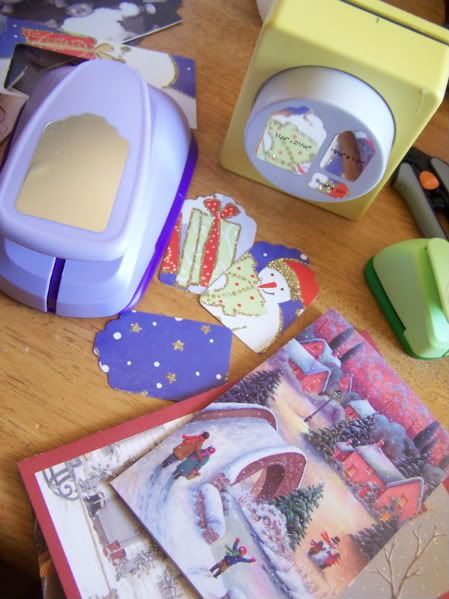 I LOVE my tag paper punches, one large and one with three different sizes (though the itty bitty one hasn't been much help yet), and managed to clean off part of my crafting table so I could recycle the festive scenes my family and I enjoyed on the Christmas cards we received this holiday season.
I cut the cards down to size and positioned the punches over images that would look nice on next year's Christmas presents and crafts: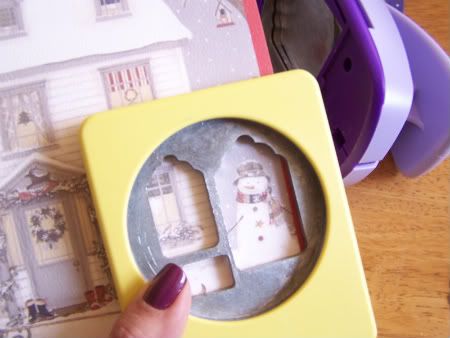 Oh Christmas tree, oh Christmas tree...Pretty pretty pretty!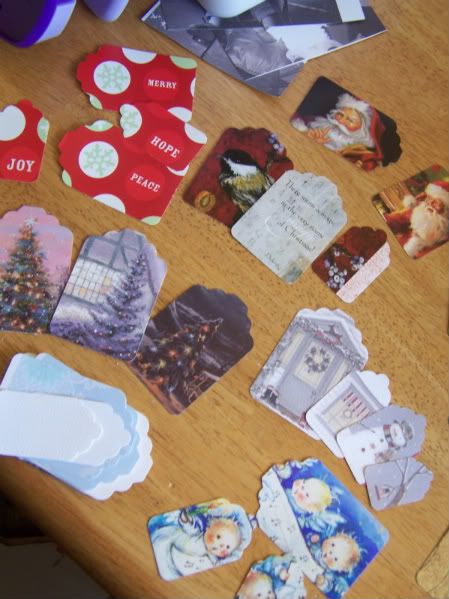 Do you save and/or recycle your holiday cards?