Excitement today: my chairs were shared with readers at Where Women Create!
Where Women Create has been one of my favorite publications and regular source of crafty and organizational inspiration since my crafty nook really was ~just~ a nook.
Thank you Jo and company, for sharing the story of my meant-to-be chairs.
*****
When were my chairs featured? On my mother's birthday!
Happy Birthday Mommy.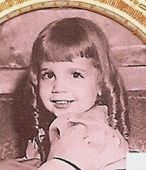 And the end of the story? Where Women Create shared my "meant-to-be" chairs online *today.* My eldest, Nathaniel, met Jo, creator and Editor-in-Chief of Where Women Create
in Alaska, t-o-d-a-y
. Meant. To. Be.