... now available in
my Etsy Shop!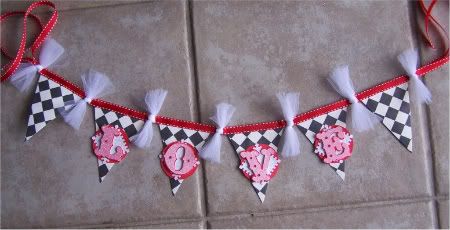 The "Queen of Hearts" in me LOVES these!
Black and cream harlequin/diamond paper with red medallions... topped with white glitter "stamps" and raised pink glitter letters. Six pennants on red grosgrain ribbon with white tulle ties... so cute, and only 3 feet, 6 inches in length TOTAL (that ~includes~ the tying ribbon).
I think I've got valentines on the brain!