Two years ago I bought piles of bottle brush trees on clearance from Target, and promptly left them in their packages, tied up in their shopping bags.
When we moved, the bags were moved, but
not opened
.
Until three weeks ago, when I not only opened the bags, but the product packaging as well! Inspired by all sort of Christmas crafts and links upon which I'd stumbled and bookmarked for uh.... two years... I bleached them... and washed them... and dyed them.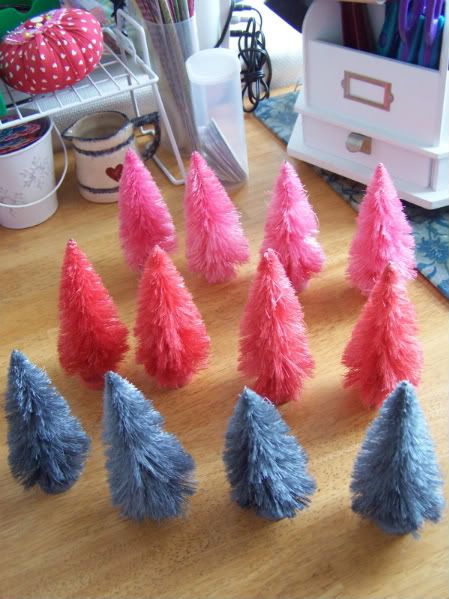 Pink, reddish, and gray. The gray was supposed to be black because I thought it would be fun to make some Halloween decor off-season. Alas, despite the inky hue of the dye wash, the trees came out more chilled and wintery looking than foreboding.
I decided to work with it.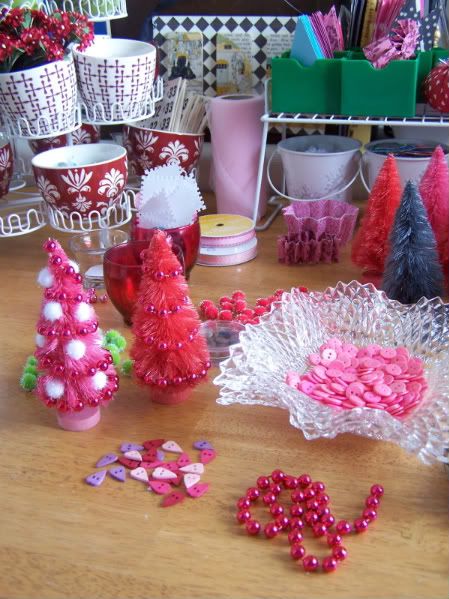 Buttons, pink beads, pom poms and ribbon...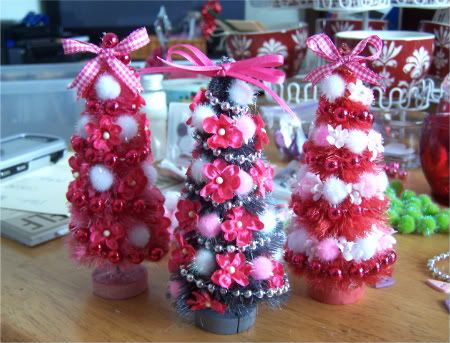 ... don't forget some little flowers...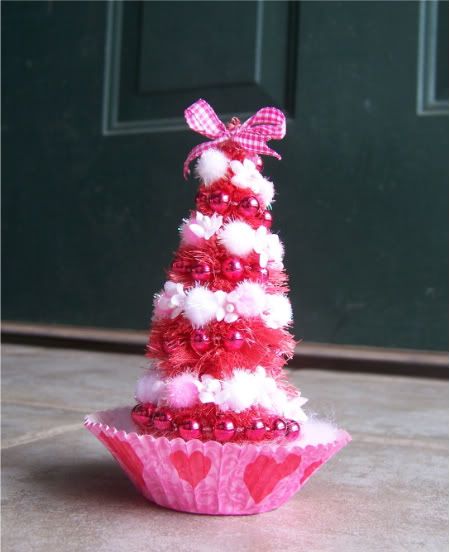 ... and what the heck, why not throw in some poly-fill and a cupcake liner for good measure?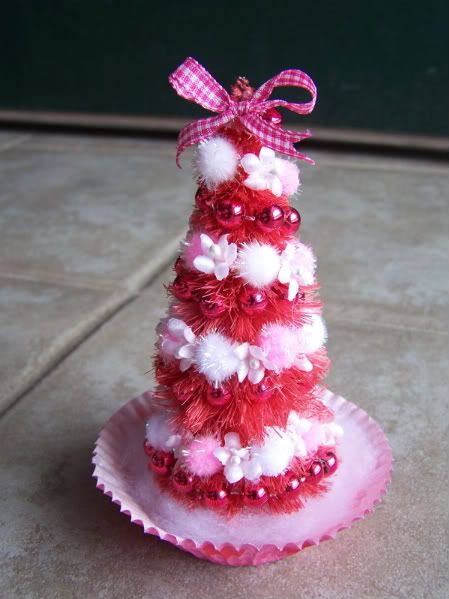 These were so much fun to make!
Tell me: are you a mono-crafter or a multi-crafter?