Thanks to the purchase of a new couch for the family/living room, I now have the "old" loveseat and my huge round coffee table situated in the front room: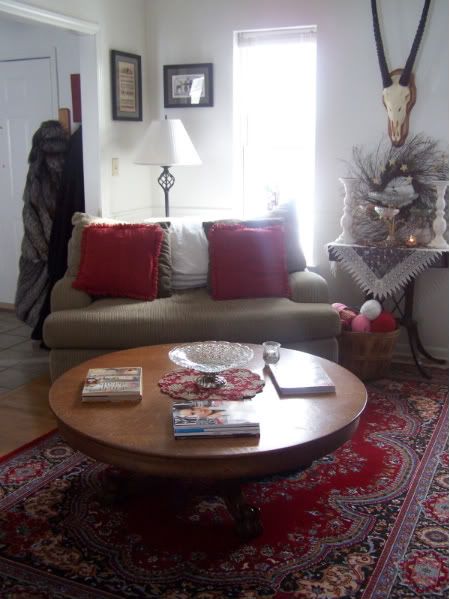 There's room for my magazines, a basket of yarn, my laptop and a cup of coffee... heaven!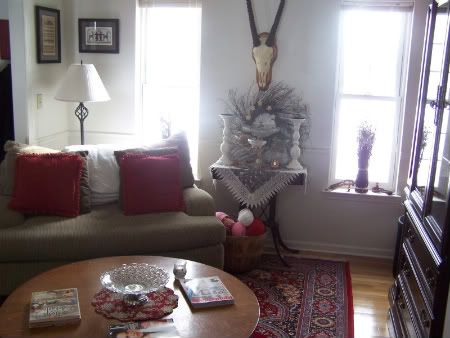 I can see our china hutch, full of pretty dishes, icons, Russian lacquer and tchotchkes...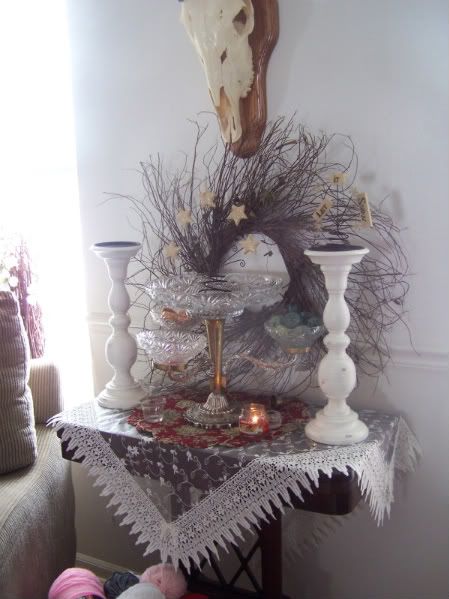 ... with some twigs and lace nearby for good measure.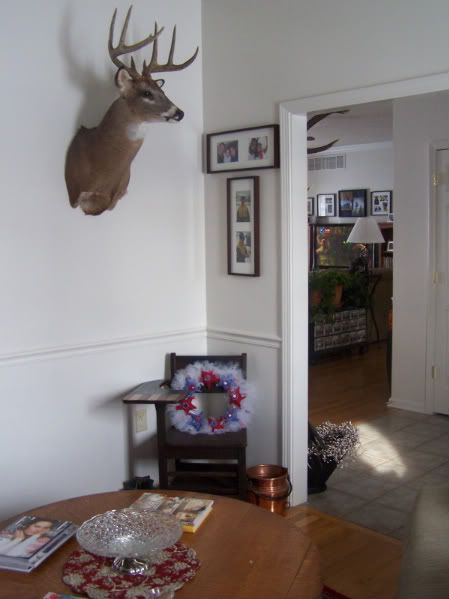 I can still keep on an eye on the kids as they negotiate for Wii time in the living room (yes, that's a student desk)...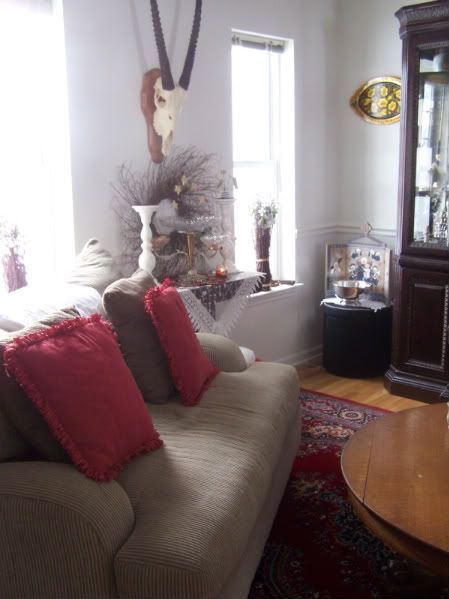 ... but here is where my new tea (or coffee) reading/crocheting/blogging rituals are going to take place.
With the deer looking at me.
**grin**