Do you know what's more fun than writing thank-you notes?
Writing them on cards you've ~created~: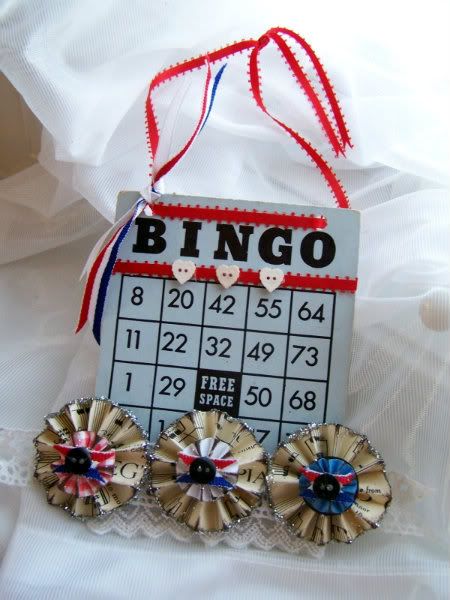 I received a fun gift from a special friend the last week of school, and have been looking forward to making a thank-you card for her. Sure, it's non-traditional, but it'll serve a dual purpose, letting her know how much I appreciate her thoughtfulness while also supplying a touch of patriotic fancy for the summer months!
I was able to use my recently found Bingo cards, sheet music, stamping ink, cardstock, buttons, glitter, ribbon and lace in the assembly... tomorrow I'll show you how it all came together~
*****
Instructions for making pinwheel/medallions can be found in my autumn bunting tutorial,
posted here
.
*****