I have a thing for paper.
Scrapbook paper. Cards. Origami paper.
Notebook and composition paper. Construction paper. Photographs. Cupcake liners.
Books. Magazines. Notepads. Wrapping paper. Tissue paper.
I find my papers in the usual places, and use most of them in the expected ways: wrapping presents, scribbling down notes, baking, reading, and crafting. It's terribly fun to find new-to-me papers when they're the last thing I'm looking for, which is what happened yesterday after I went for a drive to Parkville.
As I searched for side and occasional tables at the
Parkville Antique Mall
, I came across fun paper items from multiple vendors: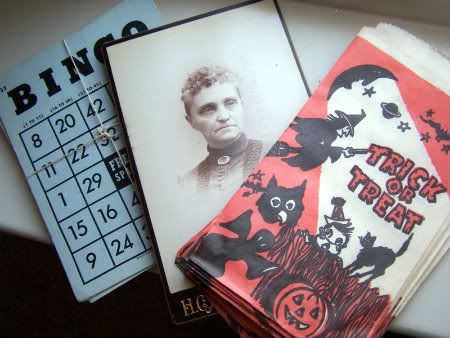 Is it obvious that both the kindergarten teacher and the papercrafter in me were appeased with the fabulous finds?
The Folks in the Valley is a colorfully illustrated Pennsylvania Dutch ABC book, and I couldn't resist the Little Golden Book, We Like Kindergarten.
I love the illustrations because the children look like c-h-i-l-d-r-e-n, not short adults. (Are you sensing a pet peeve of mine?)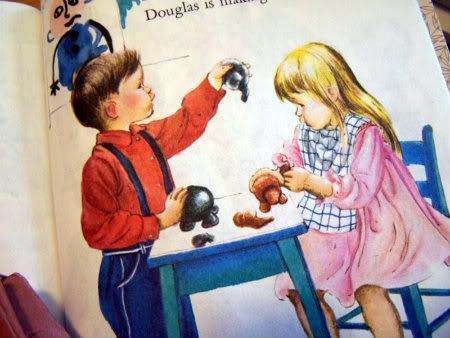 Those round cheeks, those faces focused on the exploration and formation of their clay. I have Play Dough and clay as a center in my classroom year 'round.
But it's this "expanding wallet" of elementary school games that intrigued me the most: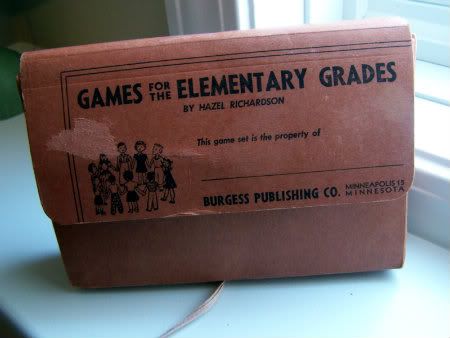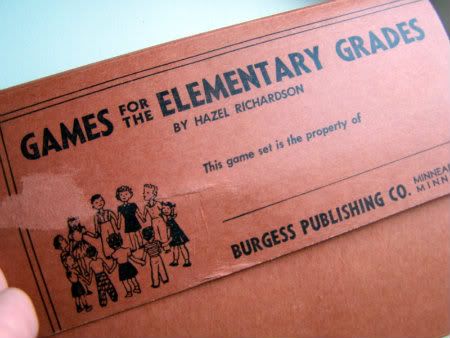 I opened it up and found cards, cards, and more cards with typed names, explanations and directions for games for students in grades 1-6 to play at school. Copyright? 1936! Printed in 1948.
C-O-O-L!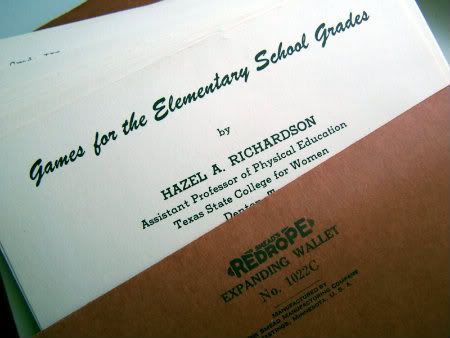 There's even a game called "Old Mother Witch" that just may find part of itself keeping my latest adopted ancestor company when I create this year's Halloween fancies: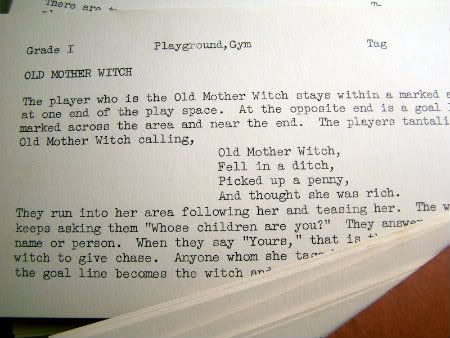 What treasures have you found lately?