Glitter, crystal and glass are my favorite shiny things next to jewelry, but oh, how I do love me some *~twinkle lights~*: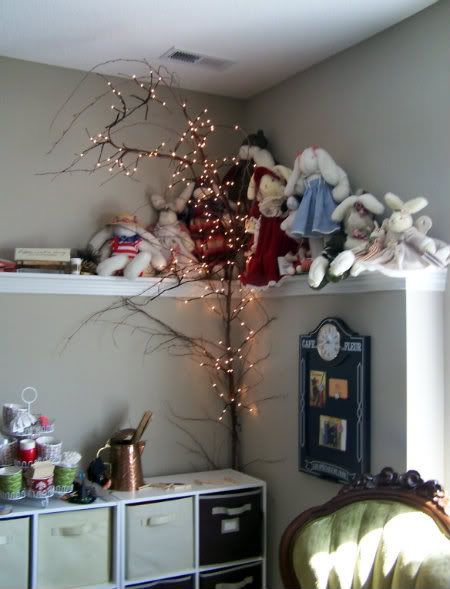 I found the garlands at
Nell Hill's
last week- a little on the pricier end but perfectly matched to trace along a twiggy branch that gives me some display dimension.
Thanks to my full time teaching job and my family schedule, I'm one of those crafters who needs to work several months ahead to have handmade goodies ready for holidays and gift-giving. It's June, which means *~Hello Halloween~*!
My Bunnies by the Bay aren't very ghoulish, but they're a special collection that stays up year 'round. Perched above branches and twinkle lights, they probably have the best view of all.
A few years ago I participated in a
Halloween ornie swap
and won several other spooky items from blog giveaways- all wonderful inspiration to get me in the mood for pumpkin patches, autumn leaves and trick or treaters.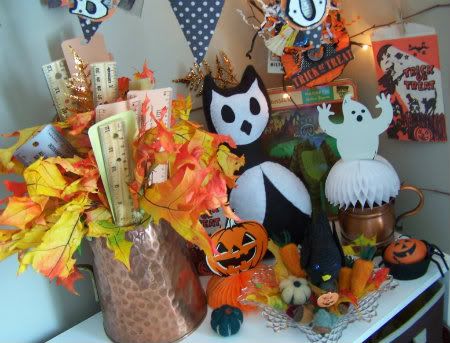 Who says you can't create a bouquet display out of rulers and leaves in an old copper coffee pot?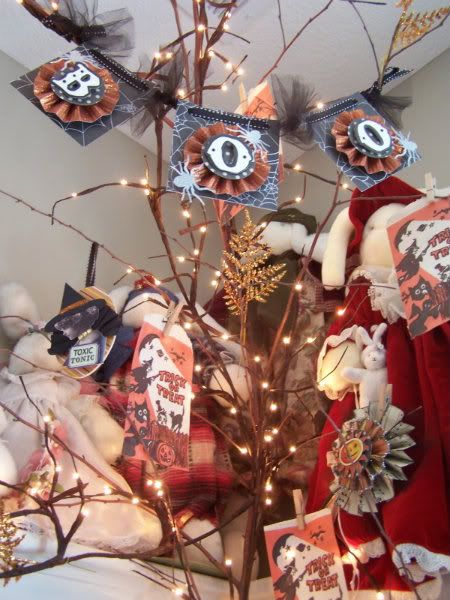 Boo!