Dear Daughter's godmother is visiting from Alaska, so my how-to for the altered Bingo card will be delayed.
We've been visiting home decor and antique malls and ~
goodness~,
there are some pretty things that have been catching my eye:
A wonderful map table/chest, the perfect height for standing-while-crafting...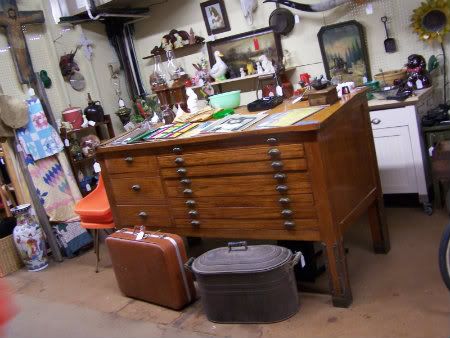 A mahogany console that I'd love to add to our bedroom decor...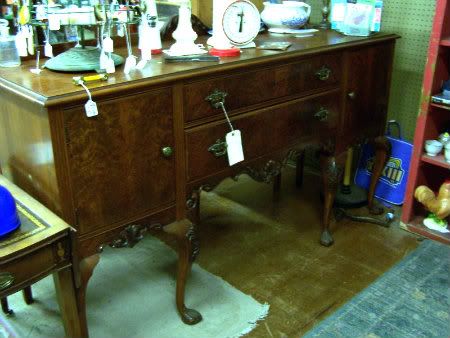 "OMG" heart wall art by
ReDeux
...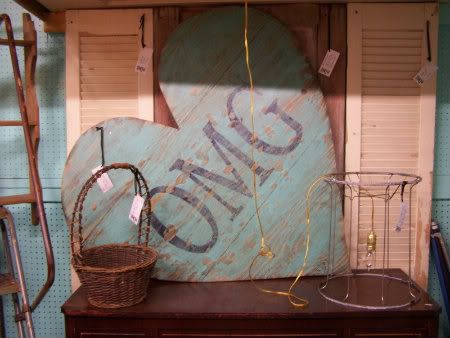 ...and the prettiest little wagon for treats of some sort (picnic?), complete with removable trays and a carved storage interior...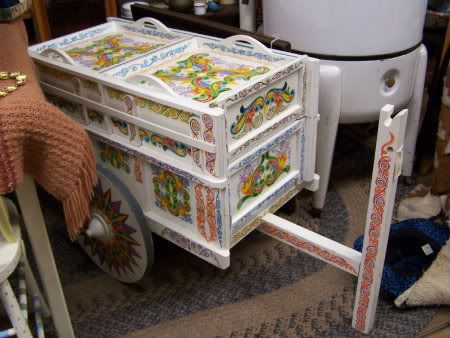 The vendors' displays were so much fun to just stand back and take in...
eye-candy
.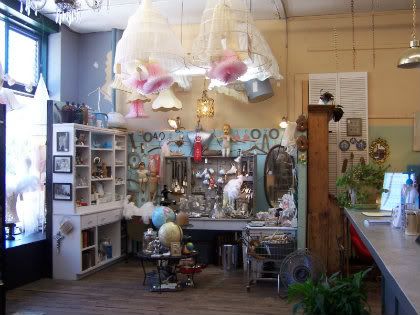 LOVE the petticoats hung from the ceiling with pastel honeycomb tissue bells!