My crafty nook took another evolutionary step forward this past week when I was gifted with the perfect chair, discovered at
Buckeye Antique Mall
in Abilene, Kansas.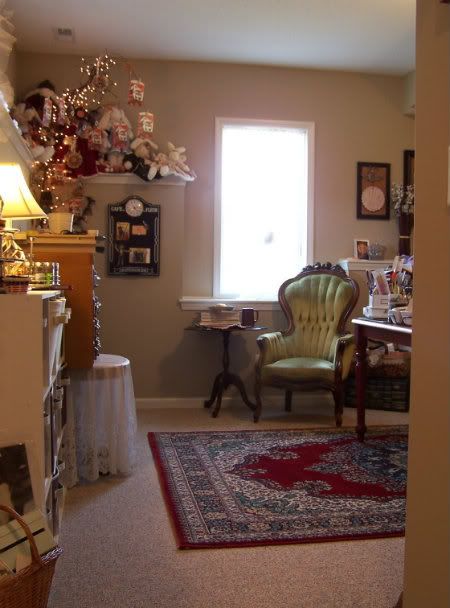 Green perfection, with a wonderful little side table just the right size for magazines, a plate of sweets, and a mug of coffee. Thank you
Shannon
!
*****
I don't think you've seen my crafty nook lately- come sneak a peek:
I'll need to find the perfect ottoman/footstool, since looking through my favorite Somerset publications requires full-on comfort and relaxation.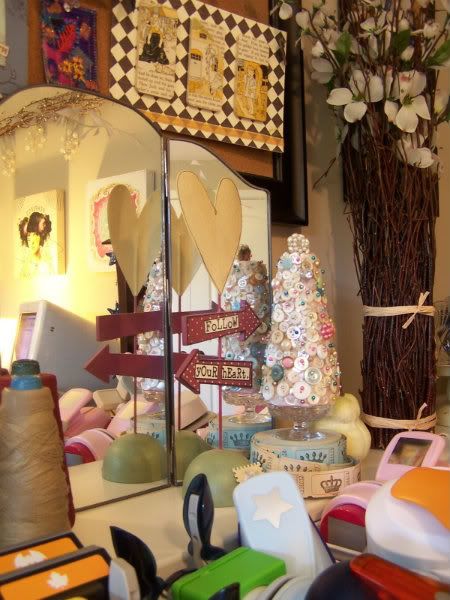 Hole punches keep little pretties company above paper, trim, fabric, odds and ends...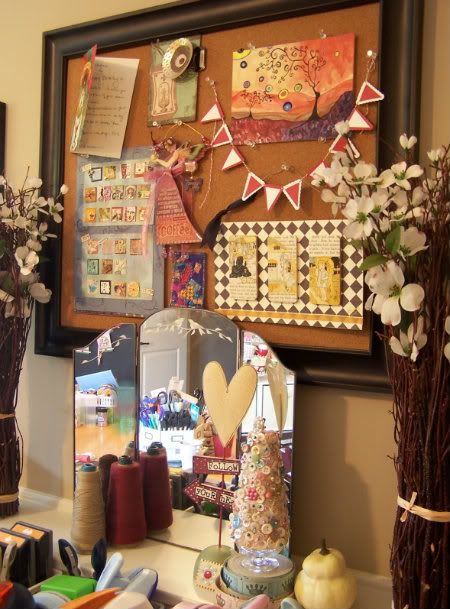 Who doesn't enjoy a little
Papaya
?
Correspondence at my desk includes cards, crafty inspiration and Facebook...
I've been given furniture, craft supplies, books, magazines, and other essentials from like-minded friends and family, such wonderful contributions to my happy place~
Thank you~
*****
Come back tomorrow and see how in late June, I'm getting ready for Halloween!