You think I'd be busy making all sorts of bunting in red, white and blue this month, but no, it would be the fall and winter holidays that have my attention, a full month ahead of my usual Halloween/Thanksgiving/Christmas-in-July crafty schedule.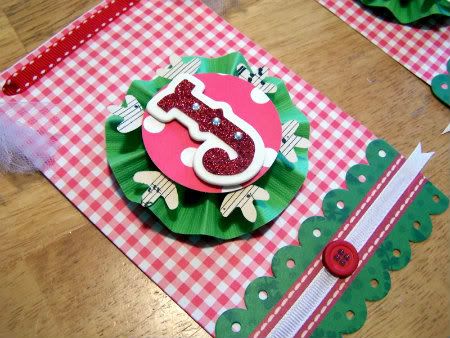 But I have a question for you.
What's missing?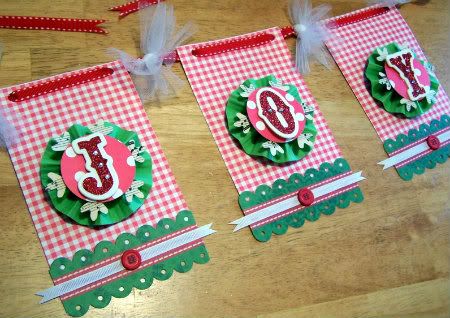 I love layering papers and decorative elements onto my bunting and ornaments, and believe-you-me I have no problem going all-out-gaudy (though there's nothing wrong with simplicity), but these three panels seem to be missing ~something~.
Help me out here folks- I'm thinking that the space above each letter, below the red grosgrain ribbon is in need of a finishing touch.
But what could it be?
1) Turn up your air conditioner.
2) Close your eyes.
3) Listen to this:
4) Dry your eyes (I had to!) and comment below letting me know your suggestions.
:)
*****