He came home from deployment healthy and intact, but Dear Husband wasn't happy.
As a military policeman, safety was key. Putting too much information about myself "out there" was dangerous. In counseling other soldiers, he had seen plenty of examples of MySpace being used as a dating tool leading to meet ups, hook ups, and the disintegration of many marriages. My need for self expression and sharing through writing and his tendency to always "be a cop" with every facet of our lives being closely guarded didn't mesh well while he was gone, or for the first year he was back.
The photos I shared on MySpace were appropriate, I nicknamed our children, and linked myself to true and known friends and family. I left messages, learned how to attach music and how to cut and paste code for cute graphics, formatting text, and resizing photos. I learned how to take photos, upload or scan them, and enjoyed tracking down inspirational quotes to tack up, pinboard style on my own little corner of the internet. After a while, I posted my first blog post, tentatively asking what almost every other blogger I've ever read has posed: Hello, is anyone out there? I'm going to write, but I don't know what yet. I wonder if anyone else will read this. I wonder if I should want them to. Is it safe?
Uncle Sam moved us to Texas over the summer, back to my childhood stomping grounds in El Paso. My godmother still lived in the city, and the landmarks of my youth were within easy driving distance. I didn't work that year, but I kept our home doorbell ready, baked fresh cookies for Dear Husband's friends who dropped by to work with him in our garage every weekend, and explored.
I began taking my camera with me every time I left the house. I kept it on my desk in the house, never tucked away in a protective case in a dark drawer or closet. The digital camera that DH gave me when we left New Mexico had slowly but surely become an extra appendage.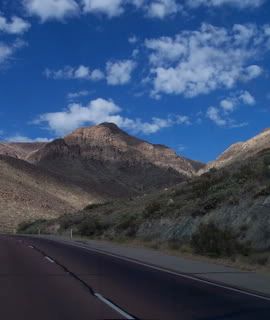 I didn't feel like a tourist- I felt like I was documenting something memorable. Over time, I stopped thinking that my children had to always be photographed. I could have pictures of desert flowers, a spookily decorated house for Halloween, or artwork from local artisans on my memory card and they had value, even if only to me.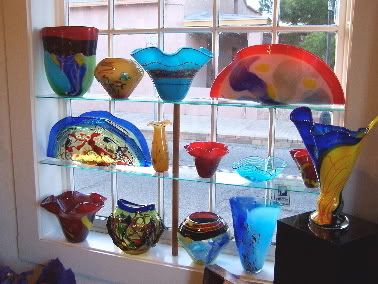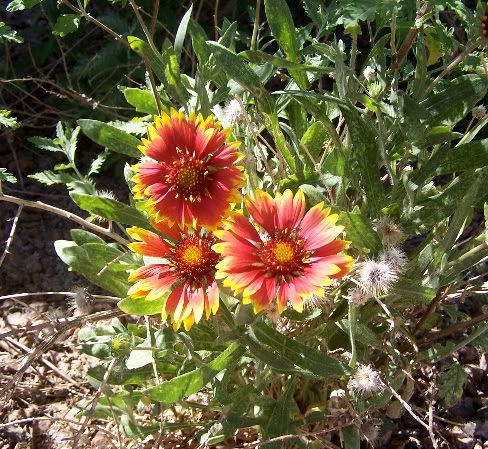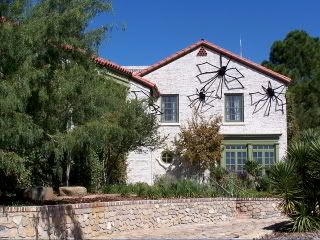 Friends and family enjoyed seeing the photos, and MySpace gave me a place to share them at any hour of the day or night.
One day, I ventured into a new shop that had opened near one of my favorite antique stores. The colorful displays in the windows caught my eye, so I thought I'd take a peek. Inside, an explosion of paper crafted buntings and garlands and knit and crocheted scarves and sweaters greeted me, along with what looked like heavily decorated boxes and unique jewelry, and lots and lots of tools, paper, art books and journals. A basket full of clearance magazines caught my eye, one of them being a Stampington & Company publication,
Somerset Studio Gallery
.
Full of photographs and handcrafted artwork, the magazine also included web information about the artisans.
These people have blogs and websites.
These people offer tutorials and how-to's online.
I could learn how to make these things.